SCUFF WORLDWIDE
When I first heard that math-punks Masquerader were putting on an entirely DIY show at the Rising Sun Arts Centre, my expectations were high - thankfully, the Friday night event was everything I could have hoped for from the best of Reading's underground scene.

Nothing Will Change Events (NWCE), the DIY promoting platform managed and organised by the three-piece, hosted its fourth event in the charmingly-knackered arts centre on Friday night (21/10).

Before the show even began, there was loosely-controlled carnage 'behind the curtain'. Danny Molyneux, frontman of Masquerader and the driving force behind NWCE, was rushing back and forth through the main hall helping out with each band's sound-check.

The building, formerly a long-standing squat and an abandoned Quakerhouse before then, served as the perfect backdrop to the show with stained-glass windows and community crafts hanging from the cracked ceilings. Posters stating that harassing behaviour would not be tolerated at the show were blu-tacked to the entrance walls.

The first to hop on stage were The Bourbon Massive. "We wanted to get into the Halloween spirit, yannow", said frontman Dan Knight-Woodall, dressed as Captain jack Sparrow. Guitarist Alex, bassist Joe, and drummer Aidan, were dressed as Scooby Doo, Gandalf, and a lifeguard respectively. I was told I cannot say which specific borough council the real lifeguard costume was misplaced from.

True to form, the University of Reading third-years ran through an utterly bonkers 4x4 skate-punk performance, ranting and raving on songs like 'Sausage Rolls', 'Slaphead', and 'Ciggy Frolic'. The band played hard, fast, and heavy, which worked perfectly with their whimsical lyrics. Closing their short but sweet set, the four-piece played a cover of The Chats' 'Pub Feed,' a clear influence on the group.

After the first act ended, the hall full of sweaty Uni students cleared the room en-masse and piled into the outdoor smoking area.

Next up was Southampton-based S0dds who introduced themselves through frontman Ben Hulkes, desperately trying to tame the jarring wails of a rogue guitar pedal, before the ginger-bearded madman proclaimed: "It's not 'cos I'm drunk!" and kicked off with their set.

Starting the show with 'Mangle', the tune went from sludgy, distorted guitar, into a more cohesive riff in a weird time signature, into trash-punk, into a half-speed D-beat breakdown - all of which was within the first minute. What would follow for the rest of the 30-minute set would be similar, in that they showed the same underground-UK-hardcore ferocity as the opening band, but showed some ferociously impressive musical ability.

The four-piece rattled through 'Package Holiday,' 'Cricket Team,' and 'On the Pints'. Ben threw down and picked up his guitar, flailing around to the tasty rhythm guitar tones played by Isaac Sadovich. Lloyd Wilson on bass, the newest and youngest member of the band, looked intently focussed, and Haleigh Conary, absolutely tearing up the drum kit, was grinning throughout the entire show.

After the gig, 26-year-old Ben Hulkes said: "DIY shows keep the scene going - it's nice to play gigs and have people be there.

"We have played in so many empty rooms, and that was something else in there. It's playing gigs, people being there, and people giving a shit. That's what matters."

Isaac added: "We played with Masquerader at The Hobbit in Southampton and they said for us to come play a gig in Reading."

Before he could contribute any more to my interview, Arizona native Haleigh bursts into the room. "You guys, The last train home is in 30 minutes!"

Answering my final hurried question, the S0dds drummer said: "We just recorded last weekend, so we have three new singles, and a small EP that will be coming out soon, and we're gonna play loads more shows. We play live before we release things."

Ben added: "We are the live band of the century." The rest of the band physically groaned, before hurriedly packing their stuff and hiking back up to the station.

The last group to play was the event organisers themselves, namely Danny on vocals and beats, Chris Fry on bass, and Tim Williamson on drums - the same Tim Williamson who plays for Reading's indie-rock sweethearts Elucidate.

Singing from the same hymn sheets as Show Me The Body, Fugazi, Death Grips, and Tool, the band rifled through their set list including 'Mellify', 'Paper Thin', and 'Pyre'. Danny, sporting a white Turnstile tee and dyed-orange hair, pored over the Macbook and sampler pad between charging into the mosh pit and hurling his incendiary lyrics with serrated delivery.

Chris laid down straight death-metal bass riffs over the backing samples and synths of your nightmares. Their set could only be described as a disorienting whirlwind of distorted heavy sounds, building up to a uniquely thrilling performance.

"We had the problem where we are too weird for a heavy show, and too heavy for more avant-garde arty shows, and we thought we can't be the only people in this situation," Chris told me outside the venue after the volunteers shut up shop.

He added: "we thought we would put on our own shows and try to host those sorts of acts. It's worked out so far."

The whole event, even though decidedly heavy-sounding, reeked of early-2000s indie sleaze - the quirky venue, the next-to-no separation between the bands and the crowd, and the fact that it felt like it was put together by a small group of people who deeply cared about what they had built. All of which was something I had feared had all but evaporated by the mid-2010s.

Tim said: "I think that was the best gig we've put on. It's so nice to see the same faces come back and bring more people, and there were a few people we played with before, and they've brought their mates.

"Everyone was moshing to every band, and it was just a great time."

Danny explained how NWCE, which held its first event in October last year, was born out of necessity in a post-Covid world, following the mass evaporation of gig opportunities during lockdown.

He said: "We used to play a few DIY gigs in Bristol where there is a sick music scene, and we were quite shocked by people coming up to us and actually talking about our music.

"But as the pandemic struck we noticed our guaranteed gig spots and promoters started dropping off. We got to a point where the only venue that would take on something heavy and weird like us was the Facebar.

"We decided 'let's stop asking people to put us on at gigs, let's ask venues if we can host gigs.' I say this with no disrespect to the boys, but I tend to be the engine of the event - I am always trying to work hard and put things together and these two help out where and when they can."

Discussing their music, Danny said: "A lot of our songs tonight are about lifelines, repetition, and the idea of putting yourself through work every day and who's to blame for the social constructs supporting that.

"For instance, 'Mellify' is about the idea of someone going to work rushing to the tube and the doors close, and when they close on you, you get that moment of 'why am I doing this.' However, I try to be quite shotgun-y with the lyrics, talking about a lot of modern issues."

Chris added: "The spoken word bit at the start of Mellify is a poem I wrote about a completely different topic - mellifying is mummifying yourself with honey. It's the idea of doing something that feels good, i.e. eating honey and eating sugar, but it's actually killing you.

"I had that idea for a poem, and Danny took that idea and transformed it more into the basis of the monotony of work and thoughts of after-death."

The next Nothing Will Change event will take place on November 23 at The Facebar, Reading. To find out more about NWCE, follow @nothing_will_change_events on Instagram.

To find out more about Masquerader and to hear their two soon-to-be-released EPs, follow @i.am.masquerader on Instagram.

ARTICLE ARCHIVE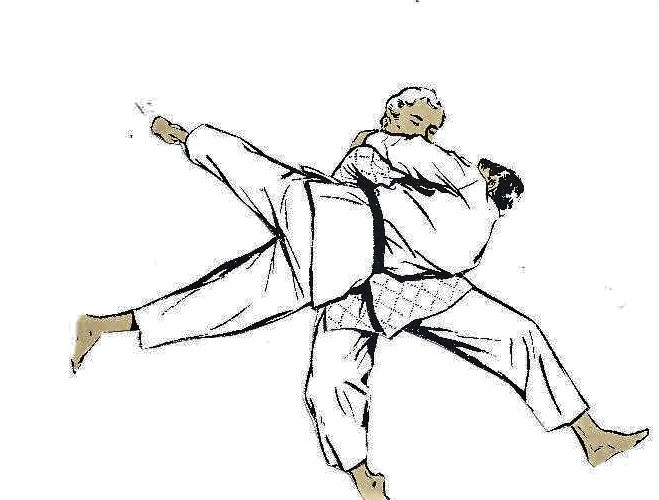 By Leon Riccio
Nothing Will Change Events: the heart of Reading's DIY scene
Photos by Louis-Jean La Grange
@king_louis.17th
SCUFF 8