SCUFF WORLDWIDE
HAAL have certainly been on the Scuff radar for a while now. Their latest release 'Janus' is a thumping track held together with a consistent rhythm. Taking inspiration from a vast range of genres, there is a layering to the track that at times is restrained and at others atmospherically large. It's music that doesn't make an attempt to fit into itself, instead utilising space and sound to allow the listener to draw their own conclusions.

HAAL have cemented themselves as a super interesting band to watch. With a strong visual identity coupled with a sound that feels forward-thinking but also timeless, it seems only right to interview them and see what it is that makes them tick along.

It was great to have a chat with Alfie, and I hope you enjoy the interview!


Q: Please introduce the band!

A: We are a band from Bristol, UK - Alfie, Joe C, Joe F and Ethan


Q: Give us the spiel on the new track Janus:

A: 'Janus' is our latest single out on Blitzcat Records, September 7th!

During the first lockdown, we'd played only about 3 gigs with a very very different sound and feel, but lockdown gave us a chance to reevaluate where we were going and what we wanted to create.

Joe C made the electronic drums and sent them over to me (Alfie) and I wrote the rest of the song around that.

We then had it as a demo that remained largely unchanged, other than having Harry Furniss (local Bris cornet playing hero from bands Bingo Fury and his own Iceman Furniss quartet) coming into record improvised cornet in the outro, after we became friends with him through the scene and playing gigs.

We recorded it at Invada Studios in Bristol with Stu Matthews and James Trevascus, with Alfie Tyson Brown from Katy J Pearson's band mixing it at Louisiana Studios and adding his own little sound designey bits.

We like to think of it being paired with the video created by Will Newcombe, hoping to tell a narrative that isn't wholly objective. Whatever you think is happening, is happening.


Q: What is one of the least likely places you have found inspiration for HAAL?

A: Ingesting vast amounts of class A drugs and general debauchery...

Nah, most of my melodies and general song ideas come when I'm in the shower or walking somewhere, never ever when I've got anything useful near.

I then always have to weakly whisper a melody into voice notes whilst in town, like a person trying to contact the authorities hiding in a wardrobe from a home invasion.

A lot of my lyrics are then derived from various stories I like or have written, hoping to re-contextualise or further the narrative/characters.


Q: There seems to be a strong visual element to HAAL, particularly in music videos but also in the artwork used for releases and posters. I'm curious of the importance of this to HAAL?

A: Yeah man, imperative really!

We didn't just envisage a band when we began; we wanted to utilise all of our friends who were creative in other areas (such as graphics and visuals) to create a cohesive conceptual vision, just because why not!

Will Newcombe (who makes the majority of our visuals) and Chris Burton who designs our posters/logos etc went to the same school as the three of us, back in Devon.

We almost feel we're soundtracking their visual work as much as they are creating a counterpart to our music.


Q: What are three tracks you would recommend?

1. Biffy Clyro - 'Time As An Imploding Unit/Waiting For Green'


I know 'Biffy Clyro' are really not great at all now, but their first couple of albums are rooted in post-rock/math rock, beautiful melodies, and my fave guitarist in a band ever probably.


2. Quade - 'Spiral II'


Has to be paired with 'Spiral I' really, but the first time I saw 'Quade' it was supporting 'caroline' last year. They'd come to a couple of our shows as they were local boys and were always absolute dons, so thought I'd repay the favour. Genuinely blew me away when I first saw this song live, wholly unique and innovative in every way.


3. Nine Inch Nails - 'The Frail'


although only a short interlude to 'The Wretched', I think it's the most beautiful melody ever written. It holds its place in my life too after both my parents played them so often, so very bittersweet and nostalgic and reminds me of childhood.


Q: Take this opportunity to promote/say anything you want:

A: Gigs!

1st Oct - Ritual Union Fest, Bristol
14th Oct - Yes, Manchester with Bleach Boy & Slap Rash
23rd Oct — Sebright Arms, London with bloody/bath & deafdeafdeaf
29th Oct - Rough Trade Recommends, Bristol
23rd Nov - The Lanes, Bristol with Hallan

Also, follow @scrungoincorporated on Instagram!
ARTICLE ARCHIVE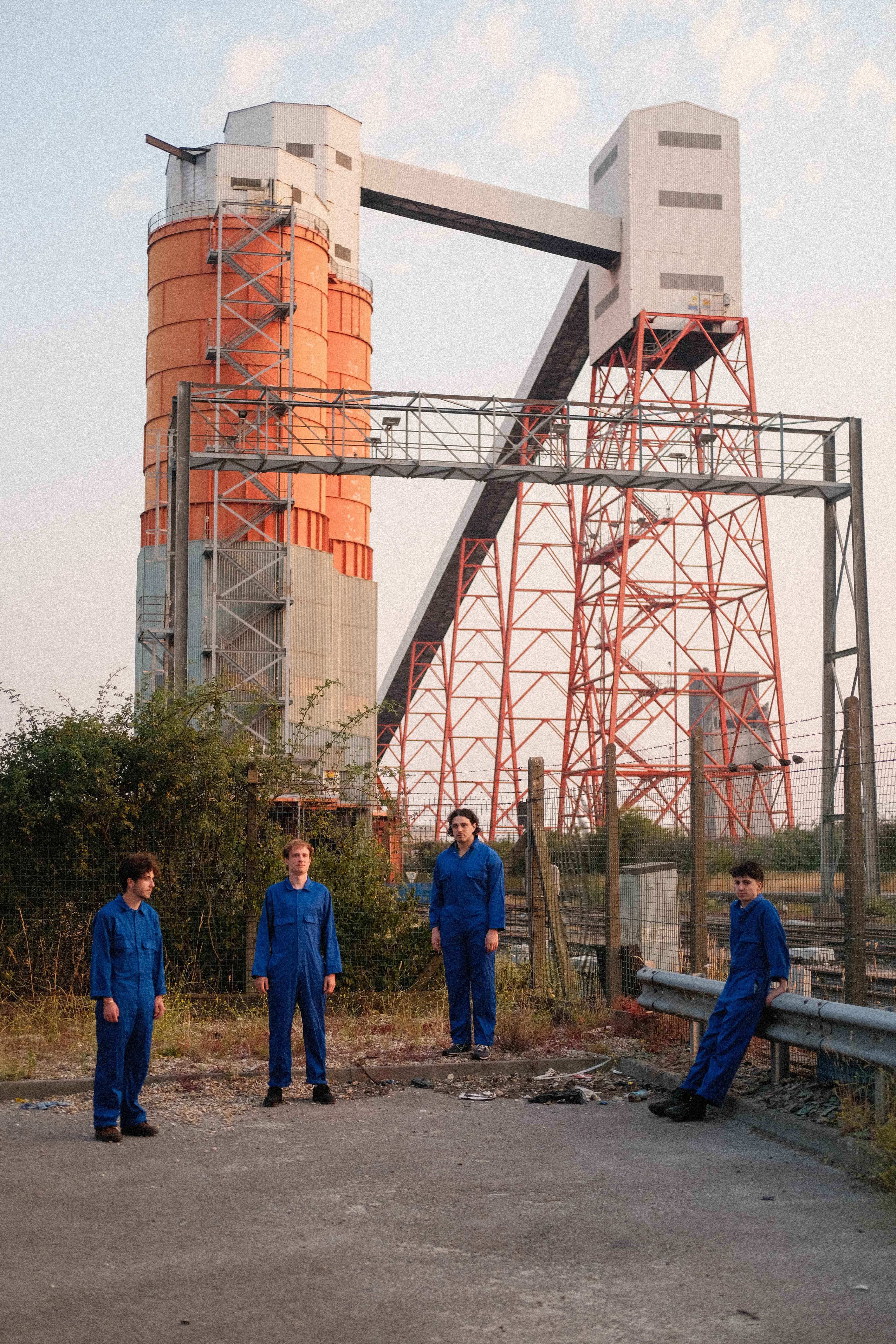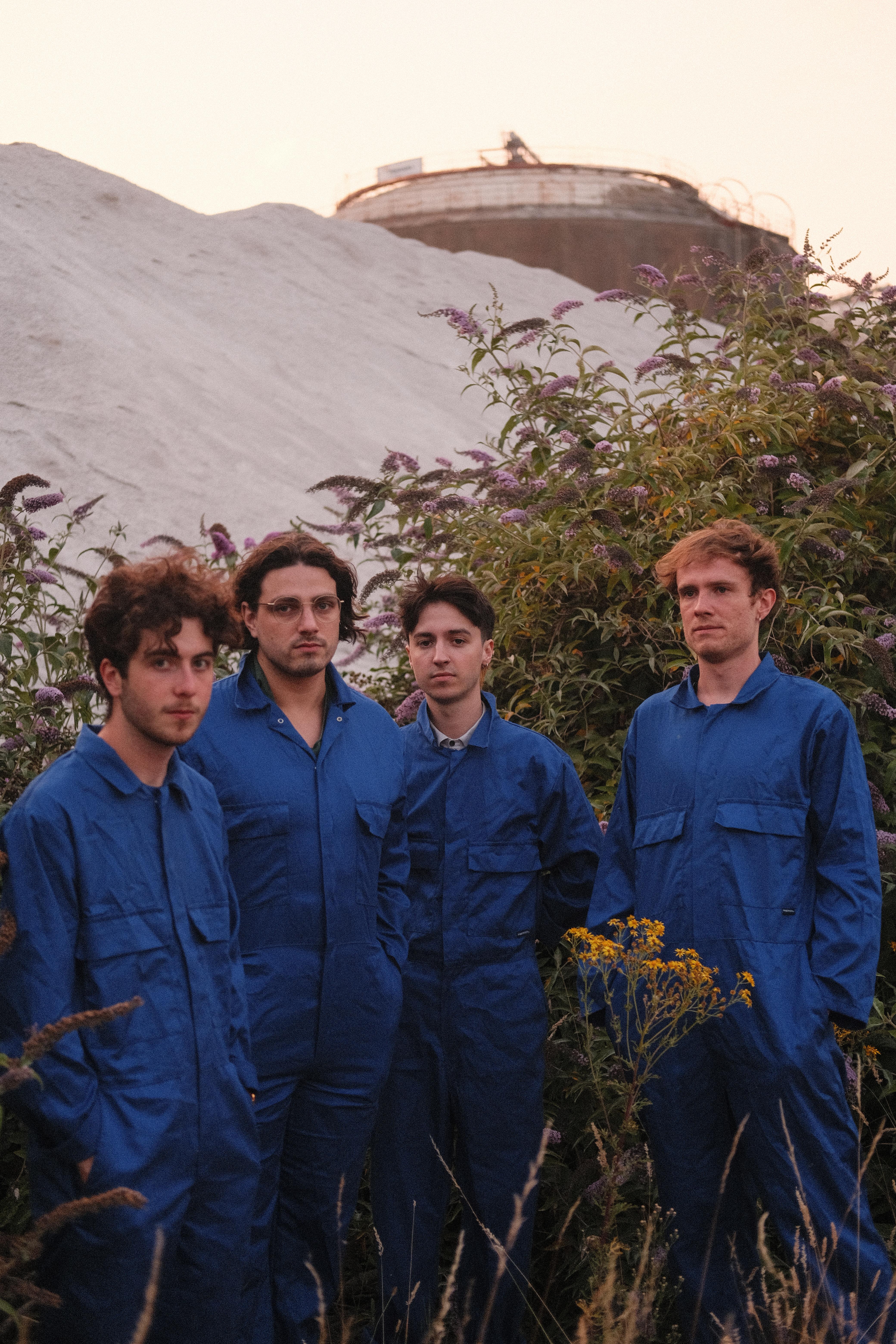 Photos by Caleb Smith @calebbsmithphoto
SCUFF 8